Puppy Pals Live!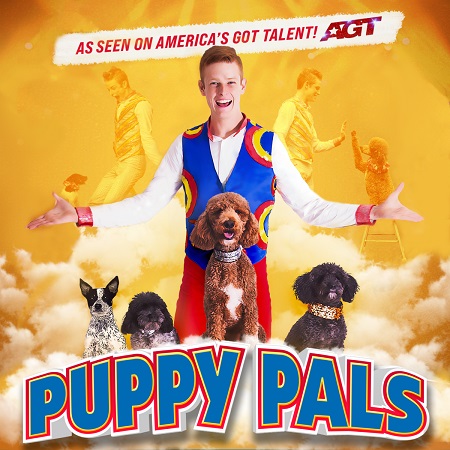 November 3, 2023 at 7:30PM

Puppy Pals Live! The Comedic Stunt Dog Show as seen on America's Got Talent, is a hilarious presentation starring mostly rescued dogs. It is a howling good time for the whole family and the dog lover in all of us.

From shelters to showbiz, these pooches perform spectacular stunts and breathtaking feats like climbing a ladder, jumping rope, and even a BACKFLIP! Expect the unexpected! Full of surprises and laugh-out-loud canine comedy, this live performance appeals to children of all ages.