Abhishek Upmanyu TOXIC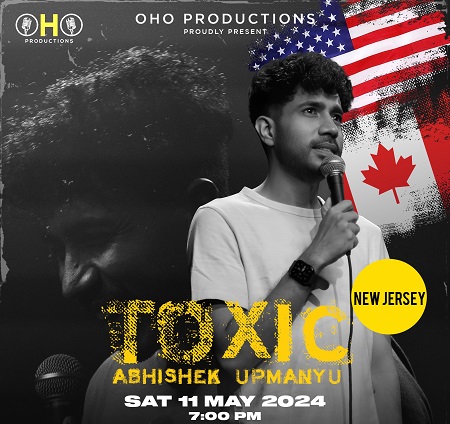 May 11, 2024 at 7pm

Abhishek Upmanyu is one of the finest young comedians in the country, representing fresh new talent on the scene. Known for killing it on stage, he hurls one cracker of a joke after another, thanks to his Shatabdi-fast delivery, unparalleled observational powers and skilled hands (that help him write). This time he is touring with a brand new comedy show, after having super SOLD OUT shows across worldwide. DON'T MISS IT!!

Abhishek Upmanyu has over 4M followers in his social media.