Double Vision: The Foreigner Experience & Separate Ways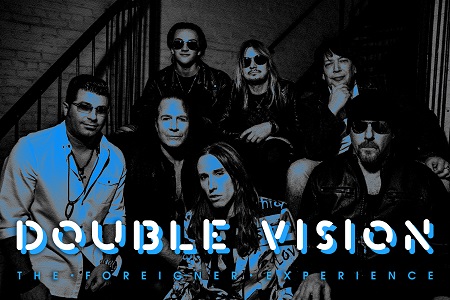 December 16, 2022

Boasting some of New York City's top professional rock musicians, Double Vision delivers the highest level of integrity and technical prowess, resulting in a legitimate tribute and authentic performance. Second to none at recreating the masterful songs Foreigner fans worldwide have come to love, Double Vision brings audiences an unforgettable experience with ear to ear smiles, singing, dancing and clapping along to some of the greatest hit songs from the 70's & 80's, including "Juke Box Hero," "Hot Blooded," "Cold As Ice," "I Want To Know What Love Is," "Urgent," "Double Vision," "Head Games," "Feels Like the First Time," and more!

SEPARATE WAYS - THE BAND

Separate Ways The Band, the Ultimate Tribute to the music of Journey, is the closest you'll get to seeing the early-mid 80's line-up PF Journey live, ever. An accurate portrayal of the Steve Perry era is duplicated in every way. Experience all of the subtle nuances, inflections, harmonies, and visual gratification a of seeing the original Journey show.