Italian Comedy Night with Mike Marino and special guest Fred Rubino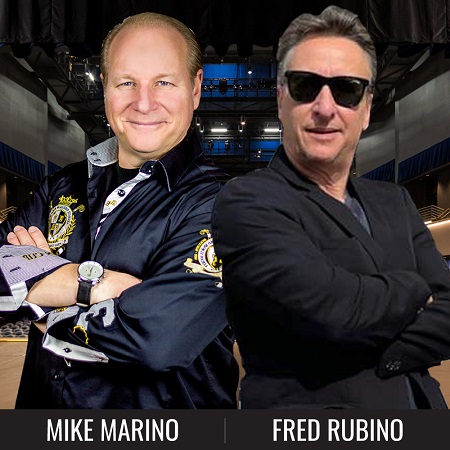 March 25, 2023 at 8PM

Mike Marino is affectionately known to millions of his fans worldwide as New Jersey's Bad Boy and is one of the most loved comedians of our time. He has performed in every major comedy club, theatre, casino and event center from New York to Los Angeles and around the world. Mike has also shared the stage with some of the biggest names in the business.

With a tongue like a razor and a heart of gold, Mike Marino has the incredible ability to perform in any arena, big or small, and can cater his material for all audiences, from strictly clean to down and dirty.

A clip of Mike's appearance on Byron Allen's "Comics Unleashed" earned him over 7 million views (and counting), which has led to his current comedy web series based on Mike's road to the White House and wise guy attempt to become the first Italian American President of the United States.

Fred Rubino, the voice of Italians and the voice of reason is a stand-up comic from Brooklyn New York. He performs all over the East Coast from comedy clubs to casinos to resorts. He has been called the voice of American Italians and has made appearances on The Sid and Bernie Show 77WABC.

Be sure to order your tickets for the pre-show Italian Buffet at The Underground Bistro!